15 May 2014 14:05 (UTC+04:00)
517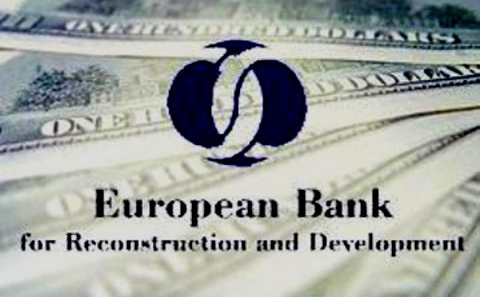 By Aynur Jafarova
EBRD experts believe the slowdown in Russia is likely to constrain growth in Central Asia, though the region will generally witness good growth, driven by major natural resource projects.
The EBRD noted this fact in its latest economic report published on May 14.
"Most of the countries in Central Asia showed strong economic growth in 2013. However, the slowdown in Russia is expected to drag down the growth in Central Asia in 2014. The weakening of the remittance flows and exports are expected to be an influential factor. Any further escalation of the Russia-Ukraine crisis poses a significant downside risk for growth, and will put downward pressure on currencies in the Central Asian region," EBRD Lead Economist for Central Asia Agris Preimanis believes.
Under the EBRD's most likely scenario, Ukraine will return to recession in 2014 with a contraction of 7 percent and no growth in 2015. The Russian economy will stagnate in 2014 and show only minimal growth next year.
"At this point, the Russia-Ukraine crisis will start impacting the global economy," the report said.
Earlier, EBRD said economic growth in Central Asia is expected to remain relatively strong due to a number of large natural resource projects.
The report said much of the effect of the new natural resource deposits in Kazakhstan and Turkmenistan will be reflected in output growth in the first two to three quarters of 2014, while growth is expected to decelerate somewhat in Kyrgyzstan and Tajikistan because of weaker demand and remittances flows from Russia.
The EBRD forecasts show that real GDP will increase by 5.5 percent in Kazakhstan, 5.5 percent in Kyrgyzstan, 5 percent in Tajikistan, 10 percent in Turkmenistan, and 7 percent in Uzbekistan in 2014.
Related News