4 June 2013 17:52 (UTC+04:00)
247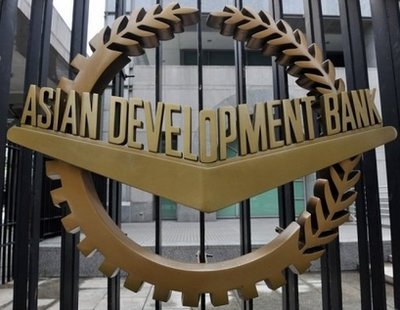 By Gulgiz Dadashova
The Asian Development Bank forecasts that the regional economic growth in the Asia region will pick up to 6.6% in 2013 and reach 6.7% in 2014.
In its Asian Development Outlook (ADO) 2013, the ADB provides a comprehensive analysis of economic performance for the past year and offers forecasts for the next 2 years for the Asia region, including Central Asia.
Kyrgyzstan's growth expected to rebound in 2013
While the peaceful transfer of power in 2011 and the swift formation of a new government in 2012 laid the foundation for growth in Kyrgyzstan, low gold production nevertheless caused GDP to contract by 0.9%.
In 2013 growth is expected to rebound to 5.5%. Meanwhile, the government will begin implementing its new Sustainable Development Strategy, 2013-2017, a blueprint for building a stable society, strengthening the rule of law, and improving the investment climate.
Growth is expected to rebound to 5.5% in 2013 and 4.5% in 2014 on the back of higher gold production and investments, mainly from the Russian Federation and the People's Republic of China, in energy and transport infrastructure projects.
However, gold output could fall below expectations if the political environment deteriorates, weakening investment incentives. The restoration of public confidence and greater political stability should raise domestic demand, spurring growth in the private sector apart from gold.
Inflation is expected to rise to 7.5% in 2013 with the rebound in gold output and infrastructure investments in the energy sector, and then ease to 5.5% in 2014. The current account balance is forecast to improve, with rapid export growth narrowing the deficit to 7.0% of GDP in 2013 and further to 5.0% in 2014. Exports are forecast to grow by 20.0% in 2013 and 15.0% in 2014, mainly due to a rebound in gold exports during 2013 and higher exports of textiles and agricultural produce in 2013 and 2014
Growth expected to recover in Kazakhstan
Growth slowed to 5.0% from 7.5% in 2011, as industry largely stagnated and severe drought cut agricultural output by nearly 18%. Inflation also slowed. Rapid import growth, linked partly to public investment programs, narrowed the current account surplus to 4.3% of GDP from 7.2% in 2011, but assets in the country's sovereign wealth fund again increased. Growth is expected to recover slowly, to 5.2% in 2013 and 5.6% in 2014, as continued government investment spending boosts domestic demand.
After 2 years of strong recovery, economic growth slowed to 5.0% from 7.3% in 2010 and 7.5% in 2011. The service sector was again the main source of growth, while the contributions of agriculture and industry fell to their lowest levels in 15 years.
GDP is forecast to grow by 5.2% in 2013 and 5.6% in 2014, largely reflecting higher domestic demand, including investment spending under the industrialization program and the more active investment of NFRK assets. Some $1.5 billion of NFRK assets will be lent to the national oil company KazMunaiGas in 2013 and $2.5 billion more in 2014.
Economic performance will also depend on demand from Kazakhstan's major trading partners: the European Union, Russian Federation, and People's Republic of China. Production from the Kashagan project, postponed again in 2012, is now expected to begin in the second half of 2013 with limited scope before expanding in 2014 to boost oil exports.
Inflation is expected to remain moderate but toward the middle of the central bank's 6%-8% target range, reflecting the continued administration of prices, the use of special food stabilization funds in the regions, and a conservative monetary policy. Tariffs for services, including transport and communal utilities, will continue to rise in 2013, affecting the cost of all goods.
The current account balance could achieve surpluses of 2.5% of GDP in 2013 and 4.0% in 2014, if oil prices are stable. However, current forecasts anticipate some oil price declines in 2013 and no improvement in metals prices, so surpluses may be smaller. Exports in 2013 and 2014 are forecast to increase by 1%-2% of GDP, reflecting higher oil production. Imports are expected to grow much more quickly to maintain outlays for the program to accelerate industrial and innovative development. This will narrow the current account balance.
Remittances to further drive Tajikistan's growth
Tajikistan achieved robust growth of 7.5%, slightly above the 7.4% recorded in 2011 , mainly reflecting strong domestic demand from record-high remittances, which equal about half of GDP. Meanwhile, domestic income and investment remained critically low.
The economic outlook is cautiously optimistic, as healthy remittance inflows will continue to support Tajikistan's growth in 2013 and 2014, stimulating private consumption, imports, and budget revenues. More diversified industry and agriculture will result in more sustainable economic growth, which is forecast at 6.5% in 2013 and 6.0% in 2014. However, the economy remains vulnerable because of heavy dependence on remittances
Although continuing growth is expected, several factors heighten uncertainty or limit growth prospects. The aluminum industry is likely to slow further as production facilities continue to deteriorate and power problems and input restrictions persist. Moreover, the volume of cotton and aluminum exports will remain sensitive to international prices.
Growth will also depend on four factors: projected growth in the Russian Federation; stability in regional trade and cargo transit; the amount of precipitation, which is essential for agriculture and hydroelectric generation; and political and social stability.
In addition, Tajikistan suffers from a poor investment climate and a weak financial sector.
Inflation is expected to stay relatively moderate in 2013 and 2014, in line with declining international food prices, though inflation could be higher if food and fuel prices exceed projections. The inflation rate is forecast to remain at 6.5% in 2013 and reach 7.0% in 2014.
Tajikistan's fiscal stance will be somewhat more expansionary with planned higher expenditure, mainly for social spending and infrastructure. The budget deficit is expected to widen to 2.5% of GDP in 2013 and then narrow again to 2.0% in 2014, while the state budget deficit is projected at 0.5% of GDP in 2013 and 2014. Despite somewhat elevated public debt, the government is likely to continue borrowing externally for large infrastructure projects, mainly in energy and transport.
Turkmenistan's external position to remain comfortable
Growth remained robust at 11.1%, led by strong gas exports and high public spending on infrastructure, with rising imports limiting the current account surplus to 1.5% of GDP. Even higher oil and gas production and exports are expected in 2013 and 2014, providing continued funding for the large public sector. However, growth is forecast to moderate to 9% in 2013 and 8% in 2014.
The economy grew by a strong 11.1%, a bit less than the 14.7% recorded in 2011. With growth averaging 11% since 2007, Turkmenistan was reclassified by the World Bank in July 2012 as an upper-middle-income country.
Growth is expected to slow somewhat, to 9% in 2013 and 8% in 2014. The drivers of growth will continue to be expansion in extractive industry and higher exports of gas and oil products. Rising earnings from hydrocarbon exports will support large public investments.
The government intends to expand hydrocarbon production. The expansion is expected to stimulate output in power generation, oil refining, and chemicals, while the government's investment program should promote construction, transportation, and wholesale and retail trade. Government support for agriculture is expected to boost farm output and textile production, while support for private firms should promote agro-industrial processing.
Consumer price inflation is expected to rise to 6.0% in 2013 and 6.5% in 2014, despite price controls. The increases will reflect expanded public investment and rising consumption, both public and private, fueled by higher domestic credit, public sector salary increases of 10% and pension increases of 15% in 2013, and similar increases likely in 2014
The current account is expected to show surpluses of 2.0% of GDP in 2013 and 3.0% of GDP in 2014, based on anticipated growth in energy exports . With gross reserves expected to rise, Turkmenistan's external position should remain comfortable over the medium term.
Uzbekistan needs diversified industry
Despite weaker external demand, the economy again performed strongly in Uzbekistan. GDP grew by 8.2%, according to official data, driven by public investment and private consumption. The main supply-side contributors to growth were services, which grew by 10.4%, and industry including construction, which grew by 8.0%.
GDP growth is forecast at 7.5% in 2013 and 8.0% in 2014, driven by state-led investment and domestic consumption. Industry and services will continue to be the main supply-side drivers of economic growth. Industrial output will be supported by higher domestic lending and foreign investment, while services will be driven by higher domestic demand, especially from the public sector. Agriculture is projected to post healthy growth, albeit less than the 8-year high observed in 2012.
Backed by a large FRD surplus, the government is expected to continue increasing public investment in infrastructure development, industrial modernization, and housing. The government investment program for 2013 envisages projects equal to 24.7% of GDP. Gross fixed capital formation is forecast to rise by 10% in 2013 and 11% in 2014
Inflation is forecast at 9.5% in 2013 and 9.0% in 2014. Anticipated declines in global food prices, lower import costs, the lagged effect of monetary tightening in 2012, and continued tight monetary policy are expected to slow inflation, despite planned wage and pension increases and further growth in net foreign assets.
Reflecting higher foreign borrowing for industrial modernization and infrastructure development, external debt is forecast to reach 19.3% of GDP at the end of 2013 and 20.8% at the end of 2014-still modest by international standards.
Category News