15 October 2018 13:48 (UTC+04:00)
1 117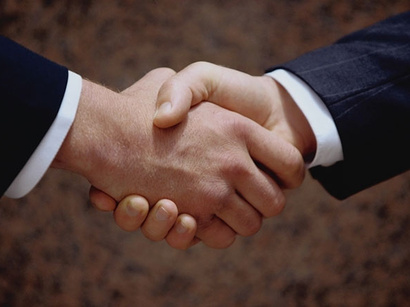 By Trend
A meeting between the Deputy Prime Minister and Minister of Foreign Affairs of Turkmenistan Rashid Meredov and the Secretary General of the World Customs Organization (WTO) Kunio Mikuriya has taken place in Brussels, the Turkmen Foreign Ministry said in a statement.
The promising areas of cooperation between Turkmenistan and the World Customs Organization were discussed during the meeting.
In particular, the Turkmen side expressed interest in studying and learning the experience of the WTO in improving the organization of customs control at the borders, the message says.
Turkmenistan, with its modern infrastructural facilities, is becoming an important part of trade and transport and logistics systems at the regional and international level.
The World Customs Organization is an intergovernmental international organization headquartered in Brussels, Belgium.
The WTO focuses on the development of international instruments, conventions on such issues as classification of goods, estimation of customs value, rules of origin of goods, customs duties, security of the supply chain, simplification of international trade procedures, the fight against customs offenses and counterfeit goods (protection of intellectual property), and the fight against corruption.
The Parliament of Turkmenistan ratified last year an agreement on transit and transport cooperation ("Lapis Lazuli"), which was previously signed at the level of senior officials of the Foreign Ministries of Afghanistan, Turkmenistan, Azerbaijan, Georgia and Turkey
It is expected that railways and highways will connect the city of Torghundi in the Afghan province of Herat with Ashgabat, then with the Caspian port of Turkmenbashi. The corridor will extend to Baku, then will pass through Tbilisi and will reach Ankara with branches leading to Poti and Batumi, then will run from Ankara to Istanbul.
The project budget, which aims to facilitate transit logistics and to simplify customs procedures, is estimated at $2 billion. The project is designed to increase the economic integration of the region and the volume of trade.
---
Follow us on Twitter @AzerNewsAz
Related News