16 October 2013 17:22 (UTC+04:00)
1 026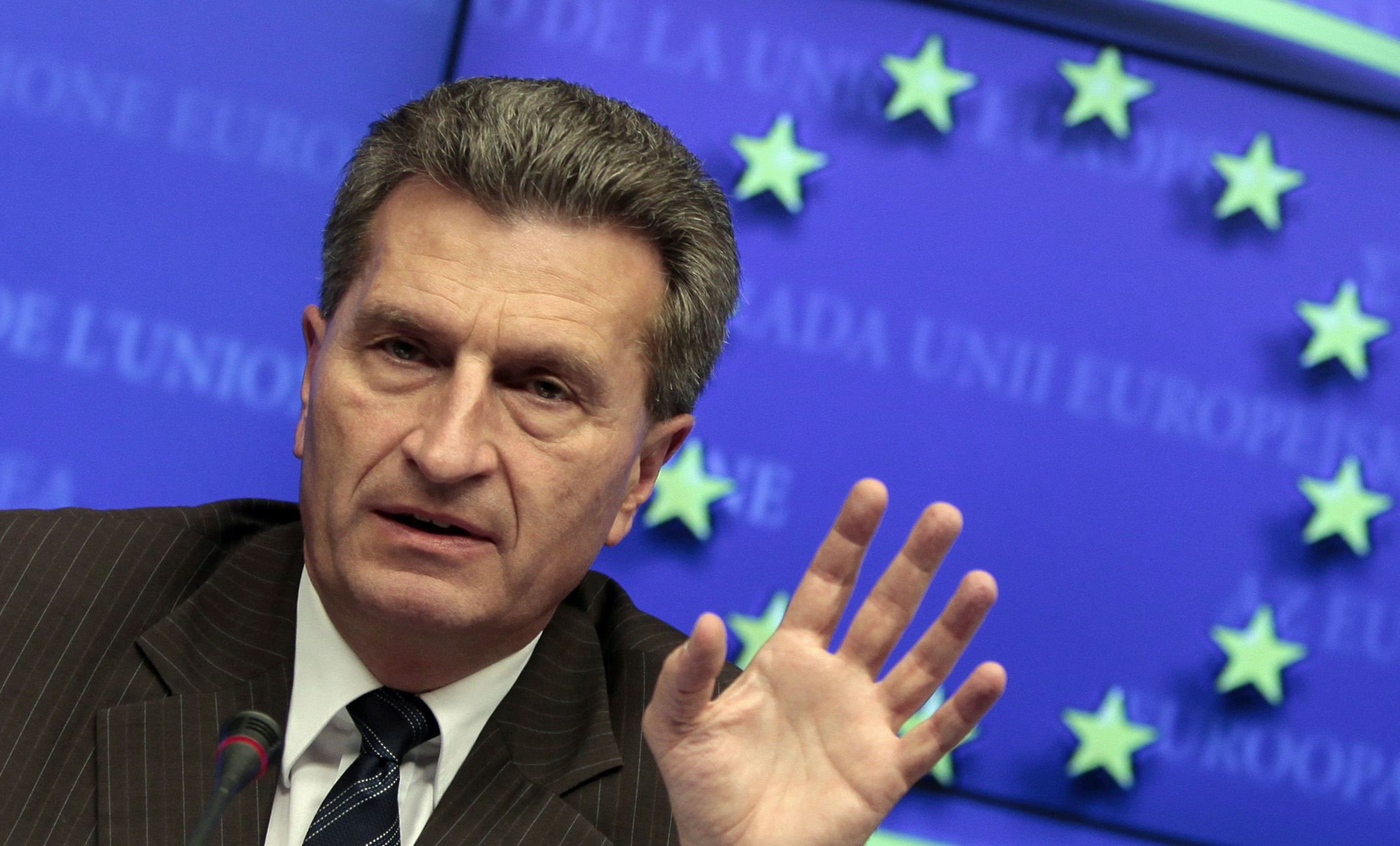 By Nazrin Gadimova
After OMV's gas pipeline project Nabucco failed, the European Commission considers a stripped-down version along the Danube river, Natural Gas Europe reported.
"Infrastructure along the Danube cannot be called Nabucco West, may also have other investors, but it continues to be an important project, because we expect Romania to become not only a major gas market, but also an exporter of offshore and shale gas," EU Energy Commissioner Gunther Oettinger said.
According to Oettinger, the commission also welcomes the Trans Adriatic Pipeline (TAP) project, which is said to be Nabucco's rival and would transport Azerbaijani gas from Turkey to southern Europe via Greece and Albania, but there is a need for alternative infrastructure.
"The choice between TAP and Nabucco has been made," Oettinger said. He noted that most importantly, gas is available to be supplied from Azerbaijan to the European gas market.
"As they say, the road is open," he added.
In late June the consortium of the Azerbaijani Shah Deniz field development selected TAP as the gas transportation route to European markets.
Nabucco West, a short-cut version of the Nabucco project, which envisages construction of a pipeline from the Turkish-Bulgarian border to Austria, and TAP are part of the Southern Gas Corridor, which is one of the EU's priority energy projects. The Southern Gas Corridor aims at diversifying the routes and sources of energy supply, thereby increasing secure delivery.
Related News