22 August 2013 11:00 (UTC+04:00)
1 542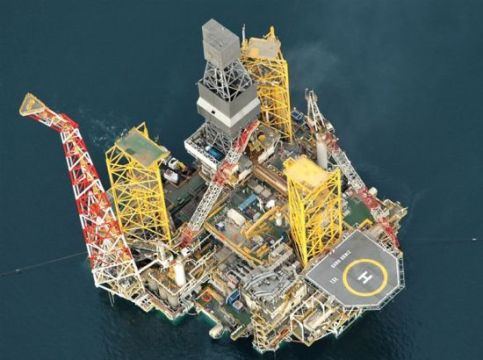 By Sara Rajabova
The chairman of the Iranian parliament's energy committee Masoud Mirkazemi has reportedly disclosed what is regarded as a $2.8 billion case of defraud in the Oil Ministry.
On August 19, Mirkazemi, who also served as the oil minister for 1.5 years during the second term of Mahmoud Ahmadinejad's presidency, said that Naftiran Intertrade Company (NICO) may be involved in a fraud case, which was related to an oil swap.
According to the Mehr news agency, the results of a scrutiny conducted by the Supreme Audit Court, the National Iranian Oil Company, the Intelligence Ministry and the State Inspectorate Organization will be announced this week.
NICO holds a 10 percent share in the project on developing Azerbaijan's Shahdaniz gas field, which is controlled by a BP-led consortium.
In 2010, Iran stopped the swap of crude oil from its northern neighbors at Neka port after 13 years.
Iran had signed deals with Select Energy Trading, Dragon Oil of the UAE, Vitol of Switzerland, and Caspian Oil Development of Ireland, to swap crude oil from Kazakhstan and Turkmenistan.
Mehr quoted Mirkazemi as saying that three years after stopping crude oil swaps, Caspian Oil Development filed a complaint against Naftiran Intertrade Company (NICO) for $100,000 compensation due to unilateral cancelation of its deal.
NICO is a subsidiary of the National Iranian Oil Company and was tasked with crude oil swap operations.
Mirkazemi also said that the then managing director of the National Iranian Oil Company had ordered a reduction of the national oil output by 300,000 barrels per day.
He said that officials had referred to "problems in sales" as the main reason, but he found out later that 150,000 barrels of oil had been sold by European firms, which have invested in Iran's northern regions, to another company.
That was not a kind of a swap, because the same amount of oil had not been delivered to European firms at Kharg port, in the south of the country, he said.
The production fall led to huge losses to the country, Mirkazemi said, adding that NIOC had estimated to earn 20 cents per barrel through swapping crude oil, but, in fact, the customer should have paid $5-7 per barrel as a swapping cost.
According to him, the European firms were asked to pay $5 in swapping costs, but the deal was not accepted.
The issue led to a loss of $120 million per day, Mirkazemi said. A person dubbed B-Z has reportedly sold $2.8 billion worth of oil products and gas condensates in collusion with NICO and some other individuals inside the country.
Iranian media had revealed Babak Zanjani, an Iranian trader, who owns several companies in East Asia, as the broker of Iranian crude oil.
However, Zanjani dismissed the issue, saying that he just transacted oil products, not crude oil. The U.S. and the EU have placed Zanjani on the list of sanctioned Iranians.
Mirkazemi also added that results of investigations about the $2.8-billion fraud case will be announced to the parliament this week after receiving comments of the oil minister in this regard.
He stressed that during the investigation, it was established that the money has not yet come back to the country and if it is proven to be true, the case will be sent to the judiciary system.
Besides, the participation of NICO, a Swiss subsidiary of the National Iranian Oil Company, had raised concerns that Shah Deniz project would be targeted by the new rounds of sanctions being passed by the US Congress. Under these, any company doing business with the Iranian energy sector will be essentially blacklisted from the US market.
Although NICO is essentially a sleeping partner, included back in 2001 to placate Tehran, its presence would have tarnished BP and the other international companies in the consortium by association. Thus, Shah Deniz project has been exempt from the sanctions on Iran.
The U.S. and some of its Western allies suspect Iran of developing a nuclear weapon -- something that Iran denies. However, Iran has on numerous occasions stated that it is not seeking to develop nuclear weapons, using nuclear energy for medical researches instead.