14 May 2013 19:14 (UTC+04:00)
303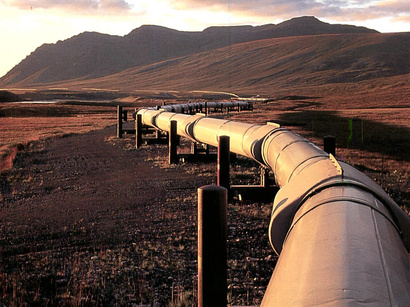 By Aynur Jafarova
Azerbaijani oil transit through the Russian territory via Baku-Novorossiysk northern route pipeline may be carried out under a new contract between economic entities, Transneft company spokesman Igor Demin told Trend news agency on Tuesday.
Until late 2013, the Azerbaijani oil will be transited in accordance with the contract which was concluded on the basis of the existing intergovernmental agreement. From 2014, it will be possible to begin work on the basis of a new agreement, Demin said.
The agreement on the transit of Azerbaijani oil through Russia via the Baku-Novorossiysk pipeline, which has operated since 1996, envisages transportation of 5 million tons of oil per year at the rate of $15.67 per ton of transited oil.
Demin also said that the termination of this contract will allow shifting to relations at the level of economic entities, rather than political ones. He added that the parties will be able to negotiate a new tariff for the next year. The existing fee will remain valid this year.
However, a source at the Azerbaijani state oil company SOCAR said that Azerbaijan has not received an official notification from Russia on the termination of the contract.
A source familiar with the text of the document told Prime news agency on Tuesday that Russia and Azerbaijan will terminate the contract on the transit of Azerbaijani oil. A relevant decree was reportedly signed by Russian Prime Minister Dmitry Medvedev on May 5.
The operator of the Baku-Novorossiysk pipeline was the Azerbaijan International Operating Company (AIOC), a BP-led consortium, till the end of 2007, and afterwards the company passed on its functions to SOCAR.
In 2012, SOCAR exported 2.06 million tons of oil via the Baku-Novorossiysk pipeline, compared to 1.99 million tons in 2011.
Related News