4 November 2014 13:48 (UTC+04:00)
1 535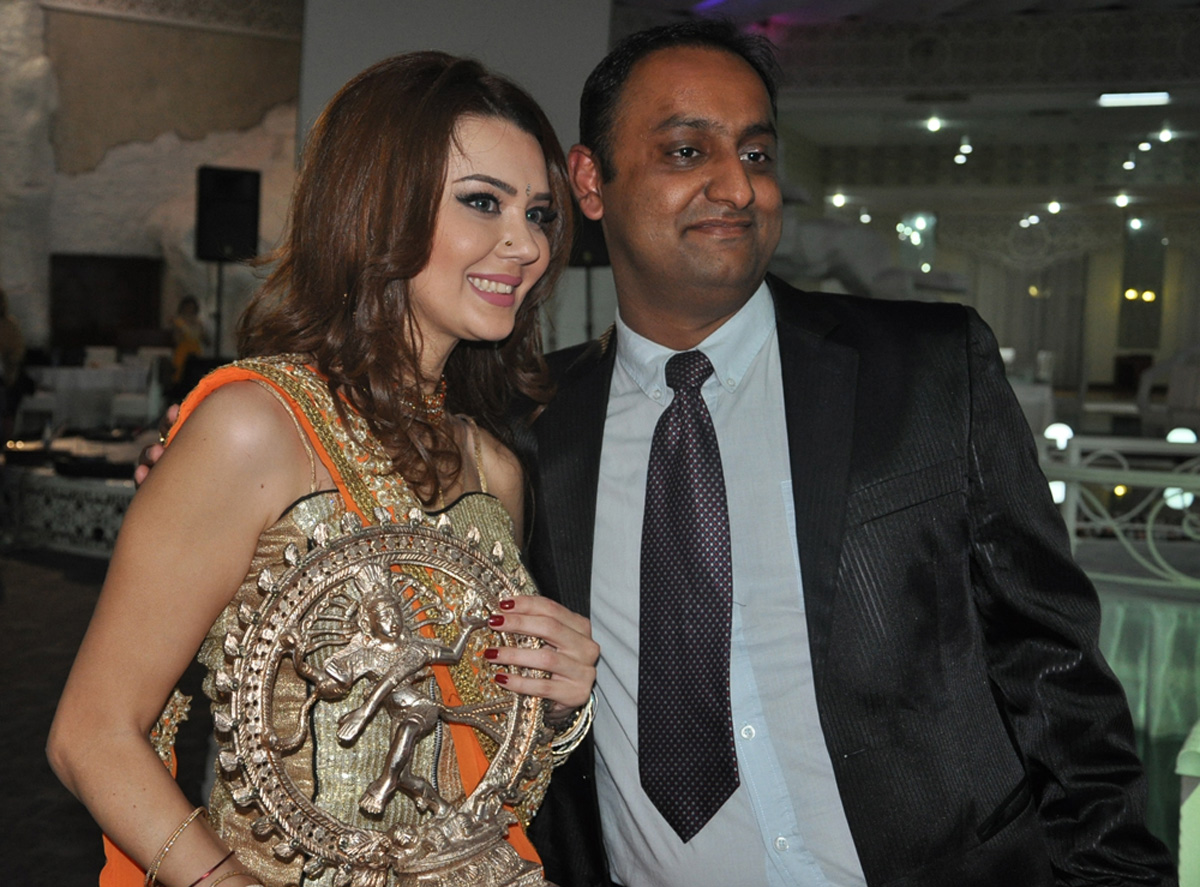 By Amina Nazarli
Beautiful and charming Azerbaijani dancer Oksana Rasulova was awarded with another significant prize, statuette of "Goddess of dance".

Enchanting everyone with her exciting dances Oksana was invited as a guest to the celebration of Indian holiday Diwali organized by Indian Association of Azerbaijan at the Indian embassy in Baku.
Earlier this year, the talented dancer attended one of the most popular project of India, India's Best Cine Stars Ki Khoj", where she became the winner of the show.
Indian Ambassador Vinod Kumar congratulated the charming dancer with her victory and handed her the statuette of "Goddess of dance".
The ambassador noted that Oksana's victory is the victory of Azerbaijan.

More than 2,000 people took part in preliminaries of the Indian show, 100 of them were selected for the main show, including Oksana. She demonstrated not only her dancing, but also acting ability.
The winner of numerous international, regional and inter-university competitions, Oksana could reach the final of the contest and became one of the lucky 12 finalists, composed of six men and six women, subsequently winning the show.
Throughout the show, Azerbaijani dancer impressed the jury members with her performances, who called her performance fantastic, incredible and stunning.
Moreover, the organizers also prepared an interesting video, dedicated to the days that Oksana attended the reality show.
Azerbaijan's only professional performer of Indian dance with the right to teach in a choreographed high school, Oksana was dancing almost from her early childhood.

Oksana herself believe that Indian music and dance are very positive, improving one's mood.
From 1999 to 2005, she became the winner of various competitions. She toured many countries and almost all CIS countries, including Russia with her interesting dancing program.