26 June 2014 09:00 (UTC+04:00)
1 044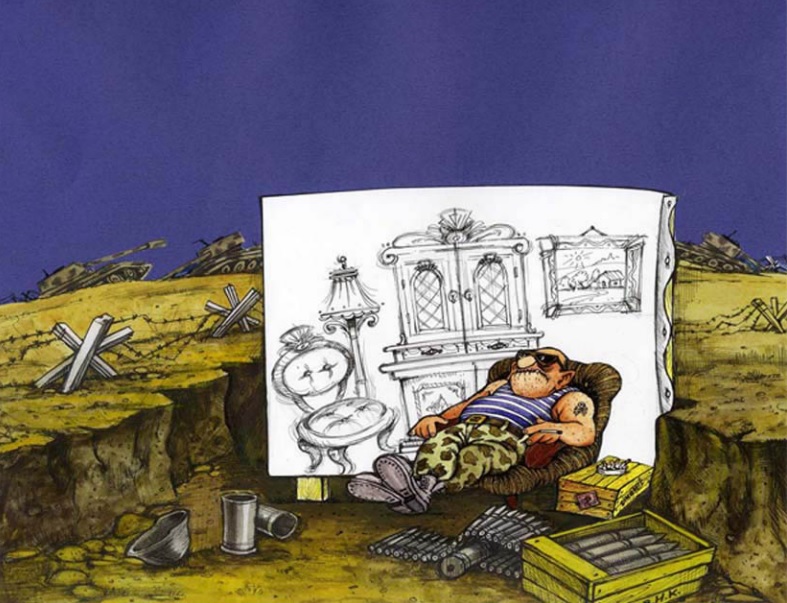 By Nazrin Gadimova
Azerbaijani artist Bayram Hajizade became the winner of the 9th International Cartoon Contest held in Syria, Azerbaijan's Union of Artists-Cartoonists said.
The event brought together famous cartoonists from France, Romania, Iran, Morocco, Croatia, Russia, Colombia, Ukraine, Serbia, Austria, India, Bulgaria, Thailand, Syria, Lebanon, Indonesia, Egypt and Peru.
Azerbaijan's Bayram Hajizade who has already won four gold medals in different international competitions, along with Mehdi Azizi from Iran and Elena Ospina from Colombia became the winner in the "The Theatre" category.
Iranian cartoonist Vahid Alimohamadi won the special prize of the competition while another Iranian artist, Saman Torabi won the gold medal in the "Portrait" category together with cartoonists from Bulgaria and Thailand.
Graduating from Azerbaijan State Art School after Azim Azimzade in 1987, Bayram Hajizade has worked in "Kirpi" (Hedgehog) caricature journal since 1986. Hajizade is a member of Azerbaijan's Union of Artists, and the head of the caricature section of the Union.
Being editor-in-chief of the "We and Caricature" journal since 2005, Hajizade was awarded as Honored Artist of Azerbaijan in 2007. He also gives lectures in Azerbaijan's State Academy of Fine Arts.
Category News