28 August 2014 09:57 (UTC+04:00)
856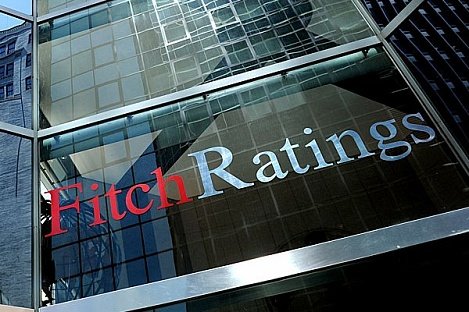 By Nigar Orujova
Azerbaijan's privately-owned banks' credit metrics are stable, as the economy is on the positive side of economic cycle, benefiting from high oil prices and significant government spending, global rating agency Fitch Ratings said on August 27.

At the same time, Fitch Ratings believes that the asset quality and performance may be prone to significant volatility through the cycle given the potentially cyclical economy of Azerbaijan.

"Asset quality is the major risk, given growing retail credit risks (although these have been managed fairly well to date due to the only moderate consumer indebtedness) and mostly long-term corporate lending, which is significantly exposed to project finance and construction activities, often with bullet repayments. Consequently, this are the credits of untested quality," Fitch said in a report.
The rating agency said the slow loan turnover have increased the banks' liquidity risks, particularly in a stress-case scenario.

"As a mitigating factor, their customer funding is relatively sticky," Fitch added.

"The banks face emerging capital constraints due to lack of scale, fast loan growth, limited new equity injections from banks' private shareholders and only moderate profitability. The latter is somewhat stronger at the banks that focus on retail, micro and SME lending, due to higher margins and lower impairment charges," Fitch said.

There are 44 banks in Azerbaijan. Azerbaijani banks, in January-June 2014, increased lending to economy by 21.64 percent up to 16.754 million manats versus the same period of last year.

Consumer lending rose by 31 percent in the first half-year compared to the same period of last year.

The consumer loans in total loan investments made by banks stood at 40.7 percent, or 6,819 million manats. For comparison, in January-June 2013, they totaled 37.7 percent, and the loans amounted to 5.199 million manats.

Following the introduction of limits by the regulator, the consumer lending declined in the country.
Loans worth 882.3 million manats were issued within six months of 2013, while in Jan.-June 2014 the loans totaled 605.2 million manats.
In late 2013, the Central Bank of Azerbaijan (CBA) demanded the banks to tighten control over the consumer loans. CBA sent letters to the banks instructing them to stop lending to the borrower without a certificate of employment.

Aside from that, the terms of lending for purchasing cars were also tightened, which, experts believe, is due to the deterioration of the banking sector's portfolio quality in this type of lending.

Out of the banks' total portfolio, loans and advances worth 877.6 million manats (5.24 percent) were overdue versus 781.8 million manats (5.67 percent) in January-June 2013.

Throughout the year, the overdue loans rose by 12.2 percent.
Related News