27 May 2015 14:48 (UTC+04:00)
885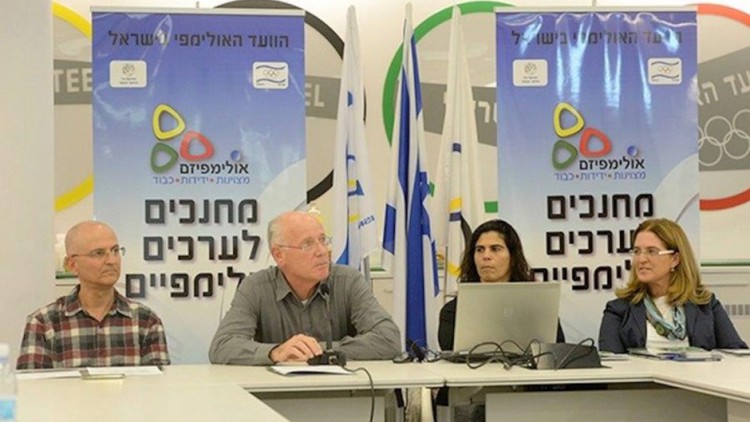 One of Israel's leading Olympic officials says Baku 2015 will have multiple benefits to the country's athletes.
The Secretary General of Israel's Olympic Committee Gilad Lustig said there would be 142 Israeli athletes taking part at the Baku 2015 European Games. And the country is really looking forward to Baku 2015.
"There is much excitement ahead of the first European Games," Lustig told the Jerusalem Post, AzerTac reports. He cited taking part in something new and the size of the delegation as two reasons for the excitement in the country.
Lustig said Baku 2015 offered athletes a variety of different benefits. "In events like judo and gymnastics this is a real dress rehearsal for Rio 2016," he said.
"This is a great opportunity for athletes who may have experienced European and World Championships in their sports, but never had the chance to compete in an event similar to the Olympic Games."
Some sports provide the winners with direct spots in the Rio 2016 Olympic Games while others offer precious ranking points. And in many sports, Baku 2015 gives the athletes a chance for a strong performance ahead of either a World or European Championship.
Lustig believes Israel could contend for the title in Athletics, which will be held as the European Athletics Team Championships Third League. Some of Israel's top athletes will be on hand including triple jumper Hanna Knyazyeva-Minenko, Marharyta Dorozhon in the javelin and 400m runner Donald Blair-Sanford.
All told, Lustig said the country was expecting between six and nine medals and between 12 and 16 finalists.
The Israeli Olympic officials also announced the bonuses available for special achievements at Baku 2015.
A gold medal winner will receive NIS 30,000 (about 7,000 euros) with a silver medal worth NIS 21,000 (about 4,900 euros) and a bronze medal fetching NIS 15,000 (3,500 euros).
Since the Judo and Wrestling competitions will also act as European Championships, gold medal winners in those sports will be awarded NIS 40,000 (about 9,300 euros).
---
Follow us on Twitter @AzerNewsAz
Category News