13 July 2015 09:00 (UTC+04:00)
2 493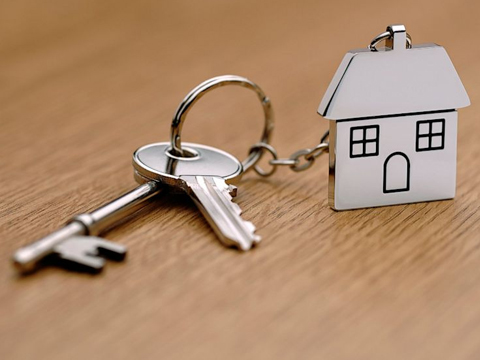 By Aynur Karimova
Experts in Azerbaijan's real estate market have good news for those who wish to purchase a house.
Real estate expert Rashad Aliyev told local media that prices in the secondary housing market in dollar terms have decreased by more than 30 percent
"Real estate prices in Azerbaijan have reduced since the end of last summer. This trend will continue as long as the movement of capital in the real estate market will not recover," he said.
Real estate has always been considered a reliable investment instrument to preserve and increase capital. The increase in cash flow into the real estate market usually makes a net positive effect on a country's overall economic development.
Aliyev believes there are several reasons leading to the price decrease in Azerbaijan's real estate market.
"First, oil prices have decreased, and this factor has affected the whole economy: government expenditures reduced, revenues from abroad decreased," he said. "Low liquidity also played a role. Also, flow of capital in the real estate market has reduced. This was due to the fact that many banks have restricted the allocation of loans in manat, which led to a shortage of funds."
Aliyev also said mortgage credit limitations applied by the leading banks in Azerbaijan also played a part in the drop in real estate prices.
"Today, some banks have increased the initial payment for mortgage credits," he said. "It has naturally affected the volume of mortgage loans. As a result, the real estate market has suffered," he noted.
In Azerbaijan, the maximum amount for mortgage loans provided via the Azerbaijan Mortgage Fund is 50,000 manats with a rate of eight percent and maturity term of 25 years. The "social mortgage loan," however, is issued in the amount of 50,000 manats with an annual rate of four percent and for a term of 30 years.
A 15-percent down payment is required to receive this type of loan, compared to 20 percent with a conventional loan.
The social mortgage loan is allocated in Azerbaijan's national currency, the manat, and the beneficiaries should be Azerbaijani citizens.
Mortgages are only given for apartments or private housing and the amount should not exceed 80 percent of the market value of the property. The monthly payment for a loan must not exceed 70 percent of the monthly income of the borrower, who should also produce a copy of his/her life insurance agreement.
The family members of martyrs, families of National Heroes of Azerbaijan, internally displaced persons, civil servants with work experience of no less than three years, Ph.D. holders, persons who have achieved special merits in sports, as well as those who have a minimum of three years military service can enjoy these preferable rates.
Primary real estate market remains more stable
Referring to the primary real estate market, Aliyev said prices in this market have slightly decreased.
"The primary real estate market is a seller's market. A construction company sets prices unilaterally," he said. "The prices in the secondary market are formed on the basis of the theory of supply and demand. After the devaluation [of Azerbaijan's national currency, the manat] in February, the price dynamics of real estate have become unpredictable."
The Central Bank of Azerbaijan set the manat at 1.05 against the USD in February 2015, compared to 0.78 earlier. The move aims to strengthen "international competitiveness," amid pressure on the country's finances from falling oil prices.
Aliyev also said devaluation is accompanied by high inflation and leads to higher prices in each country of the world.
"However, in our country the prices initially increased and then declined after the devaluation, and soon the situation will reach its peak, that is, the prices will not decrease," Aliyev said.
On average, in June property prices in Baku decreased by one percent and amounted to $1,612 per square meter.
Compared to last year, the price decrease was 22 percent. Apartment prices, most of all, decreased in Baku's Garadagh (12 percent), Surakhani (9.9 percent) and Sabunchu (8.2 percent) districts. The biggest increase in prices was observed in the Absheron (5.7 percent) and Yasamal (4.8 percent) districts.
The highest prices for apartments are observed in Sabail ($2,131 per square meter) and Yasamal ($1,661) districts while the lowest prices are in Garadagh ($920), Absheron ($1,014), and Khazar ($1,034) districts.
Nusrat Ibrahimov, the CEO of MBA Consulting Group, believes that the decline in apartment prices is due to the drop of demand for them. Restrictions imposed on mortgage credit played a decisive role in this, according to experts.
"Cheap apartments were mainly purchased on the expense of mortgage credits. In recent months, banks have introduced restrictions on mortgage credits. As a result, this has led to a drop of demand in the real estate market and as a consequence, a decrease in apartment prices," he noted. "The price decrease does not cover all the apartments in Baku, but [those that are] highly demanded."
--
Aynur Karimova is AzerNews' staff journalist, follow her on Twitter: @Aynur_Karimova
Follow us on Twitter @AzerNewsAz
Related News